The Remote Academy
For Aspiring Frontend Developers
Learn By Building
A Remote Bootcamp For A Fraction Of The Cost
Learn How To Code And Create Your Own Projects for $199




Launching after we hit 100 people. Join thedev.academy ✨
What We Will Do
We will learn design fundamentals 🦩
Implement multiple designs in vanilla Javascript, SCSS and HTML ⌨️
Use Git and work in small teams to create products ⚙️
You will learn how to use Vue.js, Nuxt.js and Firebase to set up your projects 💻
Run Hackathons to validate your ideas 🏃
Learn from each other 👪
Have fun !important 🎮
And everything remote 📺
Requirements
Basic knowledge in HTML and CSS — if you can solve this challenge you are ready (#include challenge)
Create Github account
Create Firebase Account
Get a code editor. I will use VScode
What To Expect
One thing I want to highlight is that you define your own pace. You can't participate fulltime? No problem. Use the provided material to do the tasks when you can. Use the chat to find solutions to your questions or just ask them in the chat.
Disclaimer: This might mean you can't join the group activities. But that's up to you. If you are a reliable teammate no one can complain ;)
6 Week Bootcamp ⏳
Everything is remote 🌍
Async and synced sessions to fit your schedule 📅
Access to all designs 🎨
Solutions to all tasks 📋
Invite to Circle, our community platform 🔵
Channels to ask questions, present solutions, hang out and more :)
Final exam to test your skills and knowledge 🧑‍🏫
Certificate that you completed the bootcamp 🔏
Free access to Resoume to create your CV 📜 (worth 40$)
Opportunity's to frontend positions 👨🏾‍💻
The Host?
Hey ho, I am Gobie 👨🏾‍💻, the host of thedev.academy. Transforming my designs into code is one of my greatest pleasures. That is why I love to build tiny startups and side projects.

Over the last few years I have created multiple products as an Indie Developer but also with other creative people.

Why am I qualified? Here are a few things I built:
Building projects is in my opinion the best way to learn how to code. But I think that most bootcamps are overpriced ($6.000+) for what they offer.

That's why I started thedev.academy
A place for everyone to learn.
Let's go remote!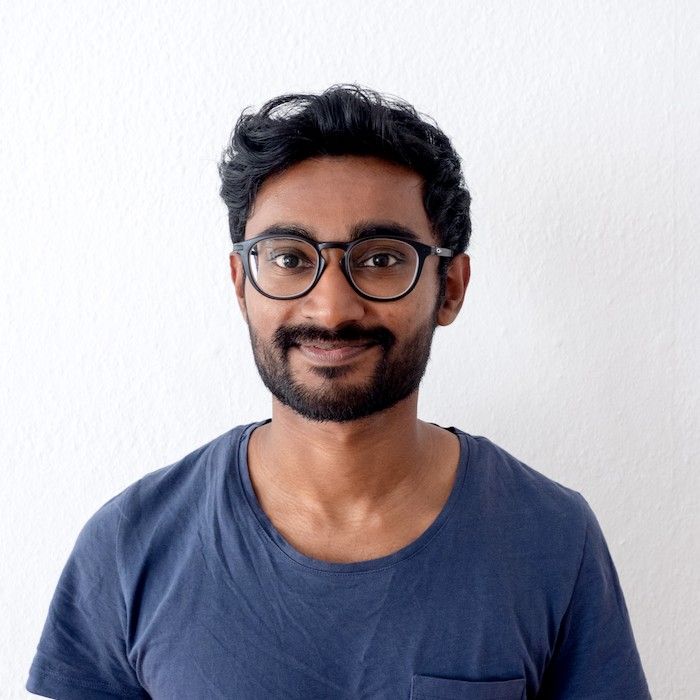 Gobie Nanthakumar
Founder, Developer, Designer and everything in between :)